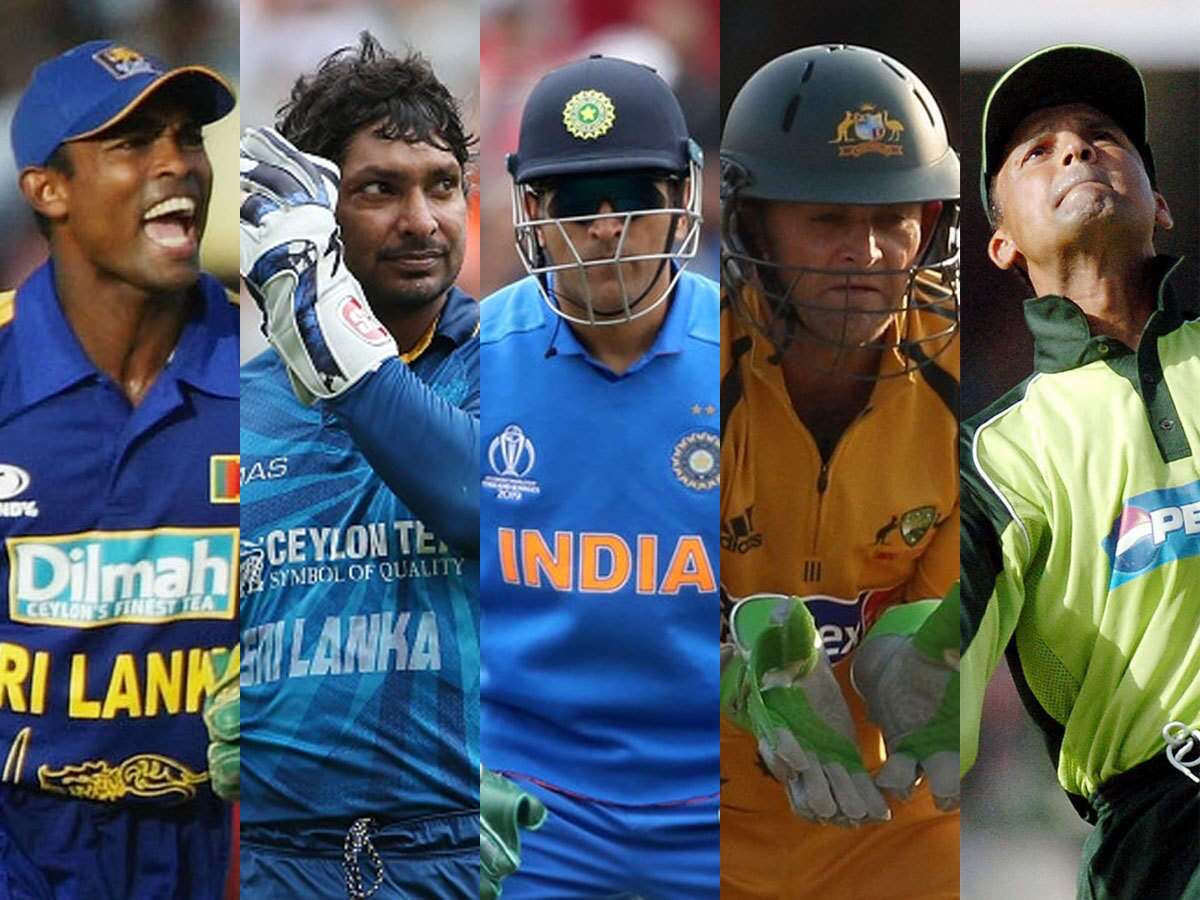 Cricket is a fascinating game for one and all. Here is the list of top 5best cricket wicket keepers of all time. Cricket is a game where wicket keeping position plays a very important role. The game is almost incomplete without the presence of a wicket keeper. The world of cricket has produced many great wicket keepers so far and that includes the likes of Adam Gilchrist, Adam Parore, Mark Boucher, Mahendra Singh Dhoni, and Moin Khan to name a few. They have not only contributed with their "behind the stumps" fielding ability but also with their batting.
List of top 5 best cricket wicket keepers of all time
Adam Gilchrist
When we talk about the best cricket wicket keepers of all time, Adam Gilchrist cannot be missed out. He is a former Australian wicket keeper who was known for his fearless batting and sharp reflexes behind the stumps. He has single handedly won many matches for Australia. He was an integral part of the Australian squad that won three world cup tournaments in a row. Adam Gilchrist holds the record for grabbing the most number of catches by a wicket keeper.
Mahendra Singh Dhoni
The contribution of Dhoni to Indian cricket cannot be overlooked. He won the most prestigious tournament, the world cup for India. He is currently the captain of the Indian cricket team and keeps the wickets. He has grown precision behind stumps over time. Mahendra Singh Dhoni is one of the best batsmen in world cricket too. He is also one of the most feared wicket keepers of all the time.
Mark Boucher
He is the former South African cricketer who is known for his athleticism behind the stumps. Mark Boucher was a game winner. He never compromised with the responsibility that was bestowed on to him by the team management. He made some hefty contributions with the bat as well when needed.
Moin Khan
Moin Khan was a pivotal part of the Pakistan cricket team when it constituted one of the best players in the world. Moin Khan was very sharp in reflexes and could break the stumps in less than the second reaction time. He is undoubtedly the best cricket wicket keepers of all time. He had retired from International cricket after a dismal display of form in his batting.
Brendon McCullum
He is the current captain of the New Zealand cricket team. The whole team lingers around his performance and his contribution is always counted as the most important one in the team. He is a fearless hitter of the cricket ball and makes a difference to the game with his batting capabilities.